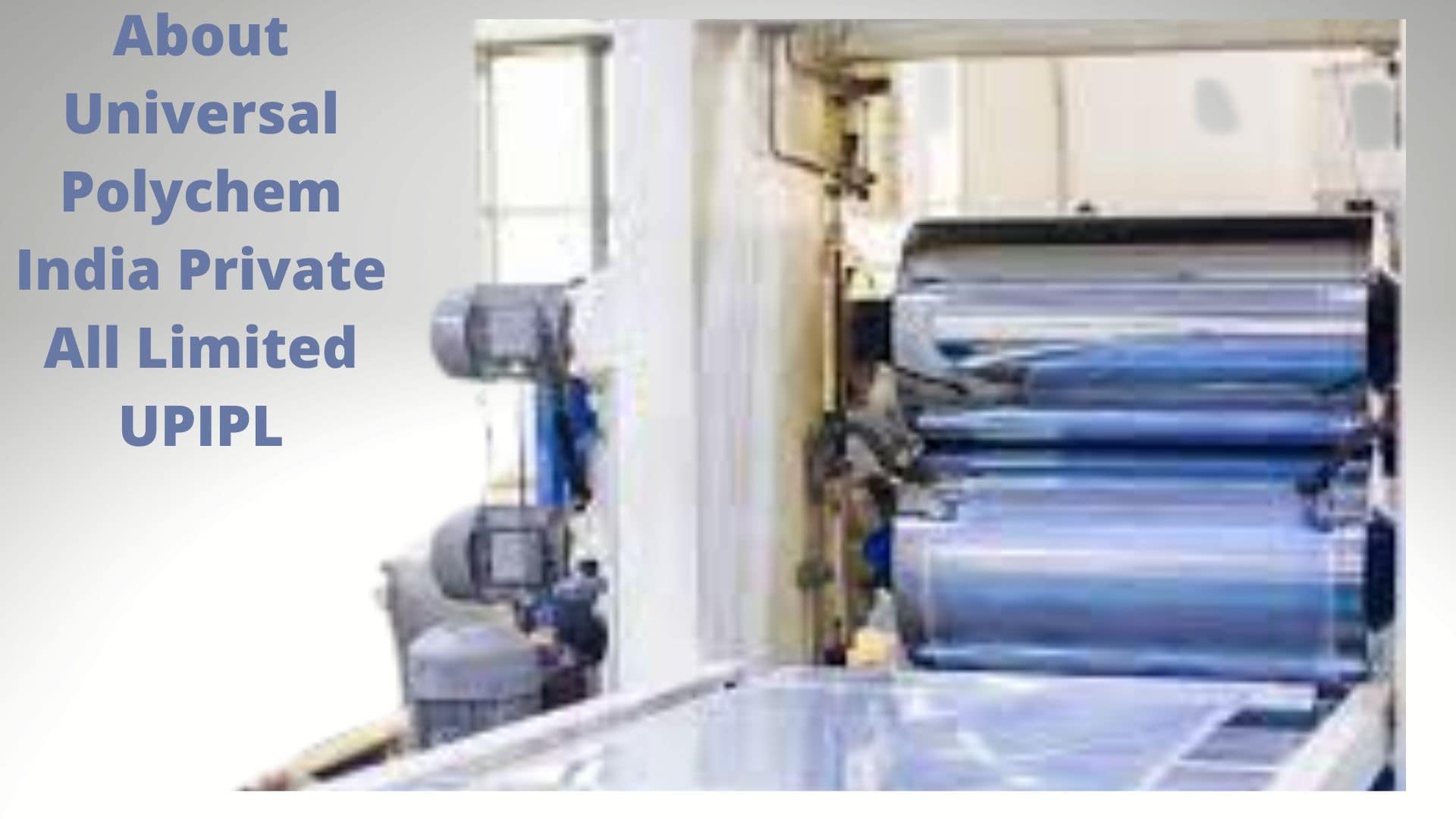 Business
About Universal Polychem India Private All Limited UPIPL
In the field of PVC compound manufacture, UPIPL is a pioneer. For over two decades, they have supplied their respected clients with unique PVC compounding solutions. Customized, cost-effective, and the finest compounding solutions are available to consumers via their services.
The company's strength is derived from its ability to sustain standards and deliver high-quality products on time to all corners of the country. A 4-acre state-of-the-art factory in Kundli Industrial Area, Haryana, UPIPL produces a wide range of PVC Compounds and Sheets.
Innovative compounding machines, extruders, thermoforming equipment, and molds of the highest quality. We are the greatest in the business because we have it all.
They now have an annual capacity of 2400 metric tons of PVC compounds, with a goal of 5000 metric tons by the conclusion of the current fiscal year in 2022. Mr. Lalit Bansal, the firm's founder, started it in 1997 and created a name based on his expertise in compounding and the most advanced technology and equipment.
The whole manufacturing process, from feeding raw materials to processing and packaging the finished goods, is closely monitored and supervised. To achieve their goals, below are a few of the reasons:
A wide range of payment options is available
On-time delivery
A large distribution network
Ethical business practices.
They are on the lookout for solutions that benefit all parties involved.
Being honest and respectful, as well as nice and respectful.
Continuous development and innovation are encouraged in the workplace. Personal and professional development is always a priority.
UPIPL is devoted to providing not just the greatest service but also the best service on time.
Key Features of UPipl:
Vision.
Customers can expect world-class goods made by a firm whose employees are known and respected for their dedication to quality, collaboration, and individual initiative as the driving forces behind its success.
Mission.
Their focus is to create product excellence as well as technological innovation in order to provide their global customers with the highest-quality and most reliable goods and services in the industry and research fields. To do this, they intend to build on their extensive history of product excellence.
Sales & Marketing.
It's all about what the buyer wants and how they promote themselves. They've always put the needs of their customers first. They focus all their decisions and evaluations on how successfully they serve their clients.
Quality Assurance.
Quality assurance is handled by a team of highly skilled and experienced technical experts. The quality of the product is ensured by adhering to a tight set of rules for quality control methods.
Research & Development.
UPIPL has a state-of-the-art laboratory with all the testing equipment to ensure the best possible products.
Product Details:
PVC Compounds.
General Purpose Insulation & Sheathing Compound
Power Cable Insulation
Flexible Insulation
Flat Cable Insulation
Sheathing
Low-Temperature PVC Compound
Fire Resistant Insulation
Flexible Grades for Building Wire
Insulation for Building Wire
Special Grades for Control Cables
Railway Insulation
FR & FRLS Grades
FRLS Grade Insulation
FRLS Grade Sheathing
FR Grade Insulation
FR Grade Sheathing
Plastic Sheets.
Plastic Sheets and PET roll stocks were added to UPIPL's product line in 2017. With the help of trusted suppliers, their highly experienced workforce produces sheets of the highest quality for a wide range of uses. Customers in industries like Automotive, Cables, Stationery & Packaging utilize their termite-proof, fungus-resistant & lightweight products.
For thermoformed packaging applications, UPIPL PET rollstock brings together fashion and sustainability with products that are recyclable in their entirety. Because of its excellent clarity, consistent performance, high resistance to impact and tears, and other desirable qualities, this PET rollstock is ideal for packaging the company's products.
Because it does not contain any internal densities, their APET rollstock is perfect for use in applications involving clear thermoformed packaging. Because studies have shown that clear packaging is more likely to be purchased, they are able to produce callouses, trays, and clamshell packaging that has a high impact on the shelf using ultra-clear material.
Companies that specialize in thermal forming as well as specialty printing can reap benefits from the extruded material's exceptional optical transparency, high strength, and the fact that it can be recycled in its entirety.
Food Packaging Solutions.
After establishing itself as a market leader in the production of PVC, UPIPL has launched a new business venture involving producing food packaging products made of PP, PET, and HIPS for all of your takeaway needs. If you're in the food service industry, UPIPL has the food containers and packaging you need.
UPIPL, the emerging market leader in premium-quality food packaging products, is fully committed to its customers and supplying high-quality, functional finished products. Long-term business relationships based on mutual respect and socially responsible processes are important.
They go out of their way to find business partners who share their values and are dedicated to working with them. Because of its talented and dedicated employees, UPIPL is one of the packaging industry's most successful and innovative businesses.
Conclusion:
At UPIPL, innovation is the driving force behind everything they do. If there is a food container or thermoforming utilization that is beyond their capabilities, they'll consider it. They are dedicated to offering customers products of the highest quality possible to preserve the stellar reputation they have built over their many years in business.
Visit for more best articles